The country's tangled history has given this island a vibrant and fascinating culture, made up of several different colonising nations. Evident in the mix of cuisines, art and regional areas, the nation's past is reflected in the streets. Still a relative newcomer to the luxury charter market, it is the ideal time to visit Cuba before it becomes oversaturated and commercialised.
It's capital, Havana is notorious for its magnificent old architecture, winding streets, hand-rolled cigars and rum- fulled sensual dancing.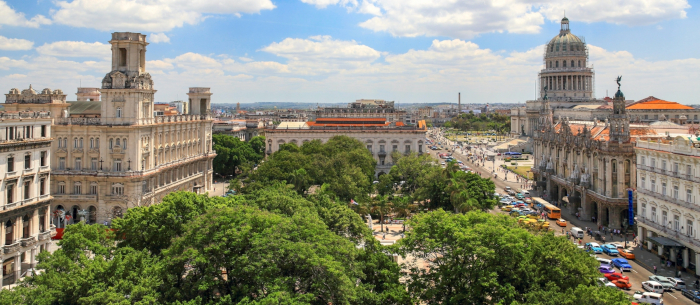 Havana
As no trip to Cuba would be complete without a visit to it, visitors will enjoy having all their senses teases and stimulated here. Explore its fascinating old Quarter, taken in its varied buildings and architecture styles and see many classic American muscle cars line the streets.
American muscle cars
Experience cigars being hand-rolled in person at the Romeo y Julieta Cigar Factory while the aroma of cigar floats in the air. For those who enjoy rum, sample the finest Mojito at the Bodequita del Medio, where the drink brought to fame by Hemmingway. Take your time to learn about the history behind this cocktail during a tour of the Havana Rum Factory before heading out to visit Hemmingway's vila, Finca La Vigia, just 10km east of the city. Indulge in the beating rhythms found at the open-air cabaret of the world-renowned Club Tropicana, which presented the best of traditional Cuban dance, music and folklore.
Once the effervescent atmosphere of the city has washed over you, leave the bright lights behind and discover the wild beauty of this island nation. With several isles in the area, there is plenty of adventure to be found from the luxury and comfort of your charter yacht. Cruise to Maria La Gorda, known for its secluded and isolated beaches, for the ultimate day of relaxation.
Maria La Gorda
Take in its unspoilt natural beauty and enjoy all the hidden bays before exploring the bright coral reefs and marine life. Head to Guanhacabibes National Park, one of the country's largest nature reserves and discover some of the 140 archaeological sites in the area. When visiting the Isla de La Juventud, don't miss out in visiting the Presidio Modelo, the island's abandoned panopticon prison where Fidel and Raul Castro were incarcerated.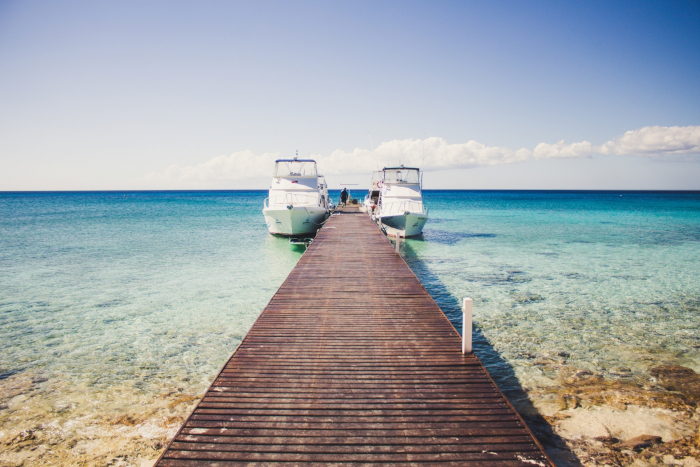 Jardines de La Reina
But one of the best places to visit in Cuba while on a charter yacht remains the Jardines de La Reina. Spanning 120km, this coral and mangrove forest island is a true tropical paradise in every sense. A haven for wildlife, including whales, sharks pelican and iguanas, explore the shores of it powder-soft white beaches before enjoying a private meal on your charter yacht under the stars.
With plenty of yachts on offer to charter to Cuba, why not explore this hidden paradise this season.