Most modern companies require IT support. It can cover various areas, from running the service desk, through maintenance, to backend and frontend design of the software. Some companies decide to create an in-house department of IT support, hiring the professionals full-time. This way, they have more control over their working process and
However, in most cases, this solution doesn't have to be the first choice. Switching to IT outsourcing can bring various benefits to the company, including:
the reduction of costs (outsourced contractor costs less than the hired employee)
competitive results (you can choose from various contractors with high skills and great reviews)
24-hour availability (most of the outsourcing companies in the IT sector offer non-stop support)
external expertise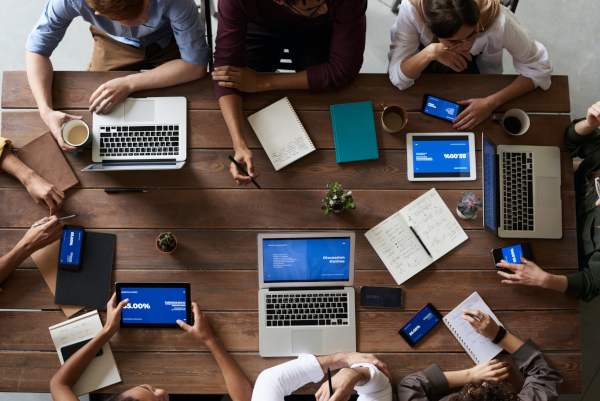 IT outsourcing
When to use IT outsourcing?
Aside from the need for daily maintenance and service desk, you may also consider choosing IT outsourcing in the following situations:
You need a custom tailor-made software
There are various subscription-based apps available online. However, if you need a CRM or CMS that fits your company's needs 100%, it's better to choose custom-made software developed by an outsourced IT contractor.
Your plan to release an app
Introducing a new digital product on the market requires engaging both UX/UI designers and developers in the process. For the companies that don't function in the IT industry, outsourcing is a perfect solution that provides access to the best professionals without a time-consuming recruitment process & paperwork.
Which type of IT outsourcing to choose?
There are few types of outsourcing, divided accordingly to the form of cooperation and the proximity of the service:
cloud computing - SaaS, PaaS, and IaaS (software, platform, and infrastructure as a service) models providing IT-related services online in the cloud;
offshoring - delegating work to foreign countries, mainly in South-Eastern Asia, due to the lower costs and more beneficial taxation model;
nearshoring - a model that is gaining more and more popularity, based on cooperating with neighboring countries;
domestic outsourcing - cooperating with IT companies within the borders of one country.
If you hire specialists IT in one of these outsourcing models, you can count on various benefits, including increased cost-effectiveness and security.